When to Apply
Any student entering grades PK-12 for the upcoming school year may apply to attend any of The Schools of McKeel Academy campuses during the 14-day Open Enrollment period. The 2023-2024 Open Enrollment period is from Nov 28, 2022 through Dec 11, 2022 11:59 PM.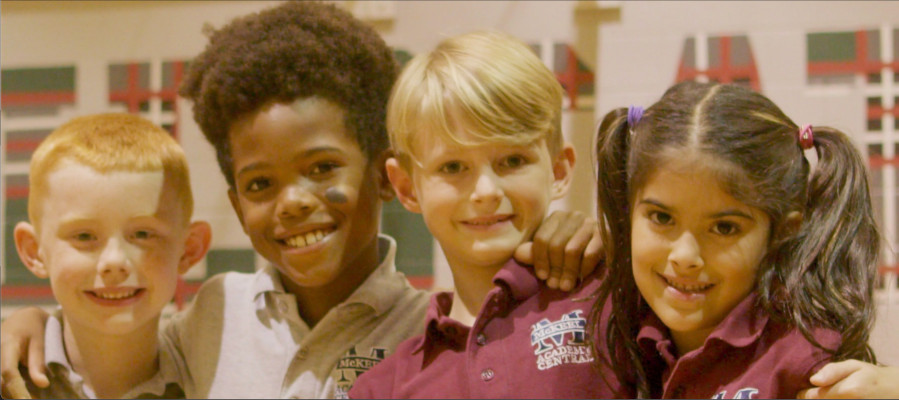 How to Apply
Applications must be completed online through McKeel Online Office during the Open Enrollment period. To apply for multiple schools, please fill out only one application and click on all the schools you would like to apply for at the end of the application.
We recommend you have a solid 5 to 10 minute block of time as the application must be completed in one sitting. During the Open Enrollment period a button to begin the application process will be to the right.
Please note that if you will be selecting the sibling or active duty military priorities, you will need to upload proof in PDF, JPG, PNG, or GIF formats. Acceptable forms of proof for sibling status include both birth certificates, marriage certificates, legal guardianships, and adoption paperwork of siblings. For military status, a current LES must be uploaded.
The information entered in the Family Member section will be used to contact you should there be any questions regarding your application and for notification of acceptance.
---
Student Scholastic Record
In accordance to The Schools of McKeel Academy Admissions Policy, "Students who apply for admissions into MAT Grades 9-12 must have completed required core courses to qualify for the grade they are applying to enroll as a 9th, 10th, 11th or 12th grader", documentation must be uploaded to verify that all required core courses have been completed. A current report card or Student Scholastic Record (which can be obtained from your current public school) is the acceptable document to be uploaded. High school students who have earned high school credits from either home school, private or out of state institutions must upload a document showing completed and current high school course work to verify and accurately place student in the correct grade level.
---
Learn More
To learn more about the admissions process, please read our Admissions Policy.